OnePlus has been launching some stellar products recently, especially in the television category. OnePlus Y1S and Y1S Edge are two such models. These TV models consistently feature among the bestselling models on e-commerce portals like Flipkart and Amazon India.
However, the difference between the two models is evidently not made very clear on these sites. I have come up with this comparison post to make things easier for regular online consumers.
So, without any further ado, let's get straight to the point. OnePlus Y1S vs Y1S Edge.
OnePlus Y1S vs Y1S Edge – Which one to Buy?
Both Y1S and Y1S Edge, have two models. One is 32 inches while the other one is 43 Inches.
So, if you are looking to buy the 32-inch model, I would recommend going for this model. However, if you are in the market for the 43-inch model, my strong recommendation would be to opt for this model.
I will be providing my detailed reasoning for my choices below.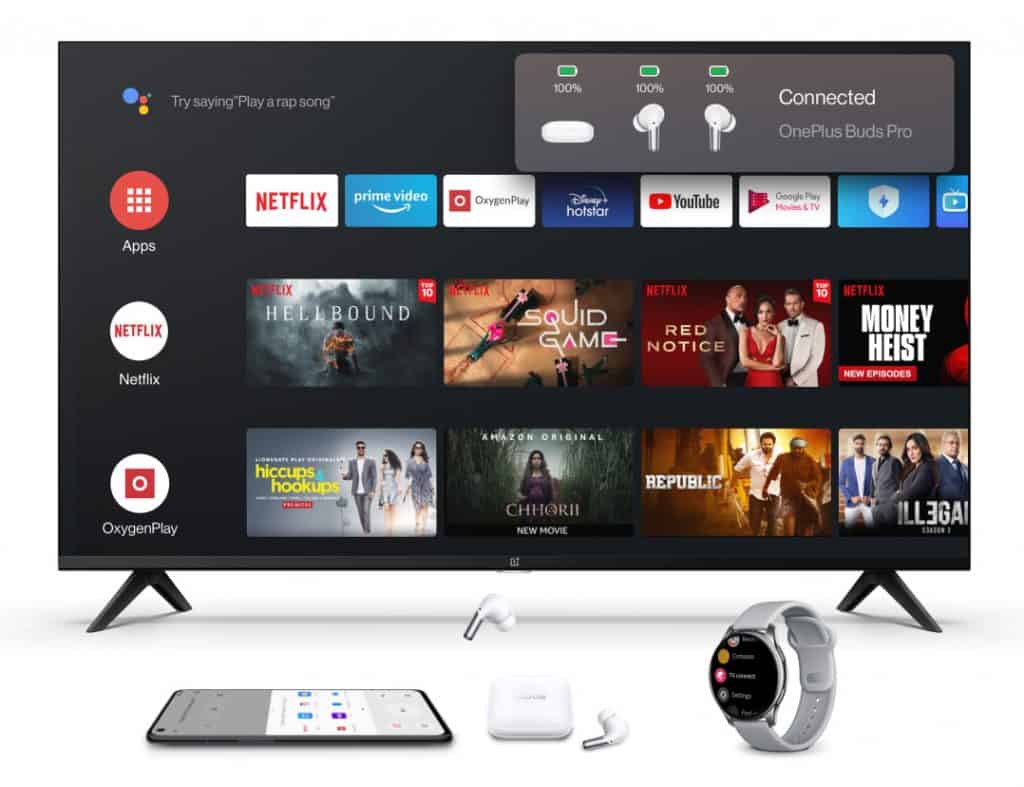 OnePlus Y1S vs Y1S Edge – Differences
There are three main differences between Y1S and Y1S Edge i.e. the sound output, product dimensions, and the TÜV Rheinland Certification.
Let us get into the details of each of them below.
1. Sound Output:
The OnePlus TV Y1S uses a 20W speaker, while the Y1S models use more powerful 24W speakers.
The sound quality is almost comparable. In smaller rooms where you would be using a 32-inch television, the 20W speakers work fine. However, if you are planning a 43-inch tv for a slightly larger room, you should opt for the Y1S Edge model for 24W output.
2. TÜV Rheinland Certification:
The OnePlus Y1S Edge model comes with this certification. It confirms that this model meets the quality guidelines set by TÜV Rheinland.
In simple words, the OnePlus TV Y1S Edge comes equipped with the "Eye Comfort" model.
If you planning to buy the 32-inch model, I would recommend going for the basic model. However, as the screen size increases, having the eye comfort mode acts as a big plus point.
Suggested Reading – OnePlus Y Series VS MI TV 4A Pro
3. Dimensions:
Theoretically, there are differences between the two models, both in terms of LxBxH and Weight.
However, in real life, you would hardly feel the difference between the two. So, this differentiation factor hardly matters to us. You can opt for any of the two models and they are virtually similar in terms of dimensions.
Concluding Statements:
All the other major features like Gamma Engine, 64-bit processor, Android TV 11 with ALLM (Auto Low Latency Mode), Built-in support for Chromecast, Miracast &DLNA, Bezel-less design, OxygenPlay 2.0, Dolby Audio, OnePlus Connect 2.0, Dual-band wifi support, Connects with OnePlus Smart Watch and Buds Pro, Remote Diagnosis, etc are included in both models.
I assume you are well aware of their functionality and hence will not be discussing them in detail in this blog post comparing OnePlus Y1S vs Y1S Edge.
However, if you still need any further guidance/help, do feel free to use the comments section to raise your query. I will try and answer them to the best of my ability and understanding of the product.
Source:
Official OnePlus Site – Here