Planning to buy an MI TV in India? I am sure the wide variety of options that MI has to offer has confused you. This is the reason I decided to compare three of the best selling MI TV models. MI TV 4A vs 4A PRO vs 4C PRO.
With so many exciting TV shows coming up on platforms like Netflix & Amazon Prime, having a good smart tv at home has become a necessity. MI has quickly emerged as one of the most reliable and trustworthy smart TV brand in India.
However, the only problem buying MI TVs is the number of models that they offer in India. Plus, you will always find different models on Amazon as well as Flipkart. This makes it even more difficult to compare them.
Before I get into the technical details, let me put out a summary section where I will be listing out models that I recommend buying. I will also provide links to sites where that particular model is available for sale.
---
Summary – MI TV 4A vs 4A PRO vs 4C PRO
After taking all factors into account, like price, features, screen size and technology, build quality etc, I recommend buying this model by MI.
Not so surprisingly, this is the only model that Flipkart offers too. So do make sure you compare prices on both these platforms by clicking here first.
However, if you are looking to buy the 32 Inch variation. Then I recommend going for this model.  The model that I recommended is the latest model between 4A Pro & 4C Pro. (I personally confirmed this with MI support team). Again, this same 32 Inch model is available with Flipkart too, you can check its latest price by clicking here.
---
Comparison:- All Models
Ok, I will be honest here. This comparison will not very simple and you will need some patience to understand the differences between these models.
Why do I say so?
You would expect that products with the same model number will have the same specifications. But MI does not follow this norm. To give you an example, the 43-inch variation of 4A pro comes with a full HD screen, while the 32-inch variation only comes with HD ready screen (Lesser resolution)
This is the reason that we will have to treat each variation as a different model in this comparison post.
First let us understand how many models does MI offer under the 4A, 4A Pro & 4C Pro banners. To make things easier, I made a table below.
As you can see from the table above, there are a total of 5 different variations available in 4A and 4C models. Out of which only 4 are available for sale on Flipkart and Amazon.
The 49 Inch 4A Pro is available only in MI stores currently (As of writing this review)
So now let's begin comparing each of these models to help you decide the right one for your home.
4A Pro vs 4C Pro – 32 Inch Models
I am sure most of you would have landed on this page, looking to compare the 32 Inch models of 4A Pro and 4C pro. Right?
Between these two, I recommend going for this model. It is the newer of the two models (as confirmed by MI executives).
However, if you are getting a good offer/discount on Amazon, you can very well opt for the 4C Pro model too. Since technology and software of both these models are exactly the same. To check its latest price on Amazon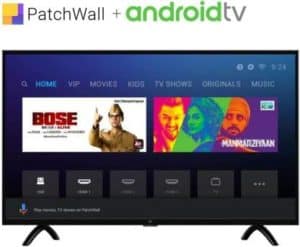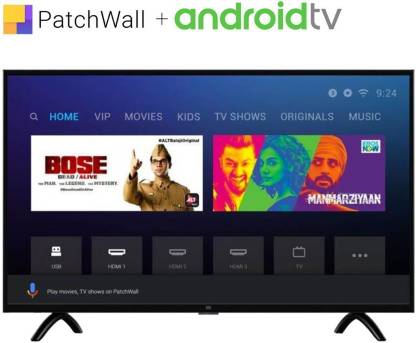 Why do I recommend buying a newer model? Have a look at the comparison table below for your answers.
Make sure you click on the links below both products and read some of the user feedback. It clearly shows that the 4C Pro model that they launched had a lot of software issues (Which they would have fixed by now).
I also assume they would have upgraded some of the hardware inside in the new model as well (As you can see from the feedback on Flipkart, users are happy with 4A Pro)
Suggested Read – OnePlus TV 55 Q1 vs Q1 Pro
Watch the video below to have a closer look at this model.
Comparison – MI TV 4A vs 4A Pro
In this section, I will be comparing MI TVs 4A (4o Inch) vs 4A Pro (43-inch) television models. Since both these have a clear difference in size, I assume you don't mind opting for either of the two sizes.
If what I said above is true, then you should surely opt for this model of MI TV.
I will provide my justification for buying this model post the comparison table below.
As you can see above, there is hardly any difference between these models. The only two difference being the screen size and the fact that 4A Pro comes with one additional USB slot for connectivity.
You May Like – Mi TV 4 Pro vs 4X Pro vs 4A Pro
Since the price difference between the two models is not that high, I would surely opt for the bigger screen size (If the size of your living room permits)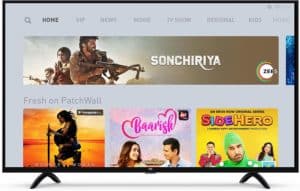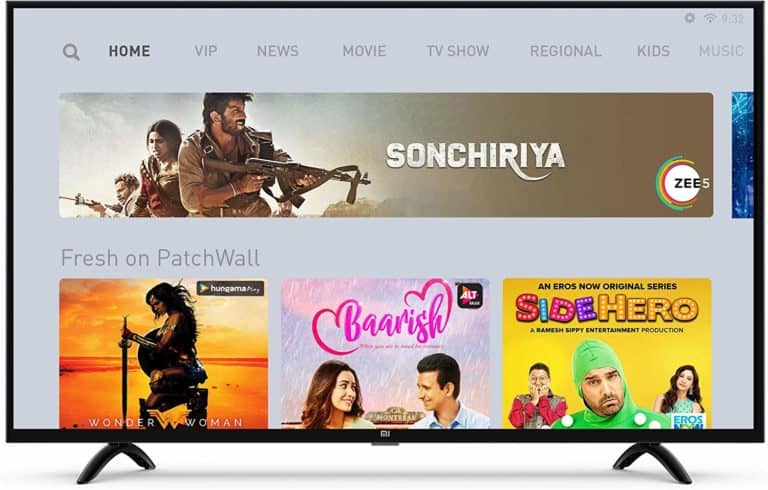 MI 4A Pro – 49 Inches
This particular model is currently not available on either Flipkart or Amazon India. Plus it is the biggest model amongst all other variations that I discussed in this article. So it will not be fair to compare this model with any other product being discussed in this article.
If you wish to buy this model, you can try visiting MI official website – Here or buy it from an MI store offline.
This brings me to the end of my review and comparison post on MI TV 4A vs 4A PRO vs 4C PRO. I hope this article helped you select the right television model for your home.
So which one did you decide to opt for? Have you used an MI TV before? How has been your experience with the brand so far?
Do leave your thoughts in the comments section below.
References: