OnePlus has recently launched premium televisions in India. The first two models to be launched by them are 55 Q1 and 55 Q1 Pro. If you are wondering what is the difference between these two QLED TVs and why is the price difference between them so high? Then continue reading this review comparing 55 Q1 vs Q1 Pro.
p.s. – the same two models are also referred to as 55Q1IN & 55Q1IN PRO respectively.
Before I get into the technical details, let me put out a summary for people who directly want my recommendation.
---
Summary: OnePlus 55 Q1 vs Q1 Pro
If you are buying this television for home theatre-like setting, then you are better off buying this model of OnePlus TV. It comes with an additional soundbar built-in. It is a powerful 50W soundbar with Dolby Atmos. The soundbar has a total of 8 speakers (4 full-range speakers, 2 tweeters and 2 sub-woofers).
However, if you are on a budget or if you already have a good soundbar at home, then you can go for the other model. Do read through some of the user reviews here before buying it online.
Do note, if you plan to buy the Q1 model and are not planning to wall mount your television, you will have to buy the stand separately. You can order it here.
---
Comparison – Which one is a Better Buy?
To make it easier to comprehend, I decided to compare the two models in question using the table below. I will also colour any major differences between the two models in the table below.
Differences – OnePlus Q1 vs Q1 Pro
The table above would have surely helped you visualize all the differences between the two models. However, If I have to summarize the differences, I will put it this way.
The main difference between Q1 & Q1 Pro is the motorized soundbar that Pro model gets shipped with. Q1 has 4 front-facing speakers as against 8 speakers that PRO model comes with. PRO comes with a Tabletop Stand too, while you need to buy it separately with Q1.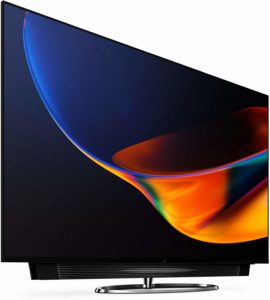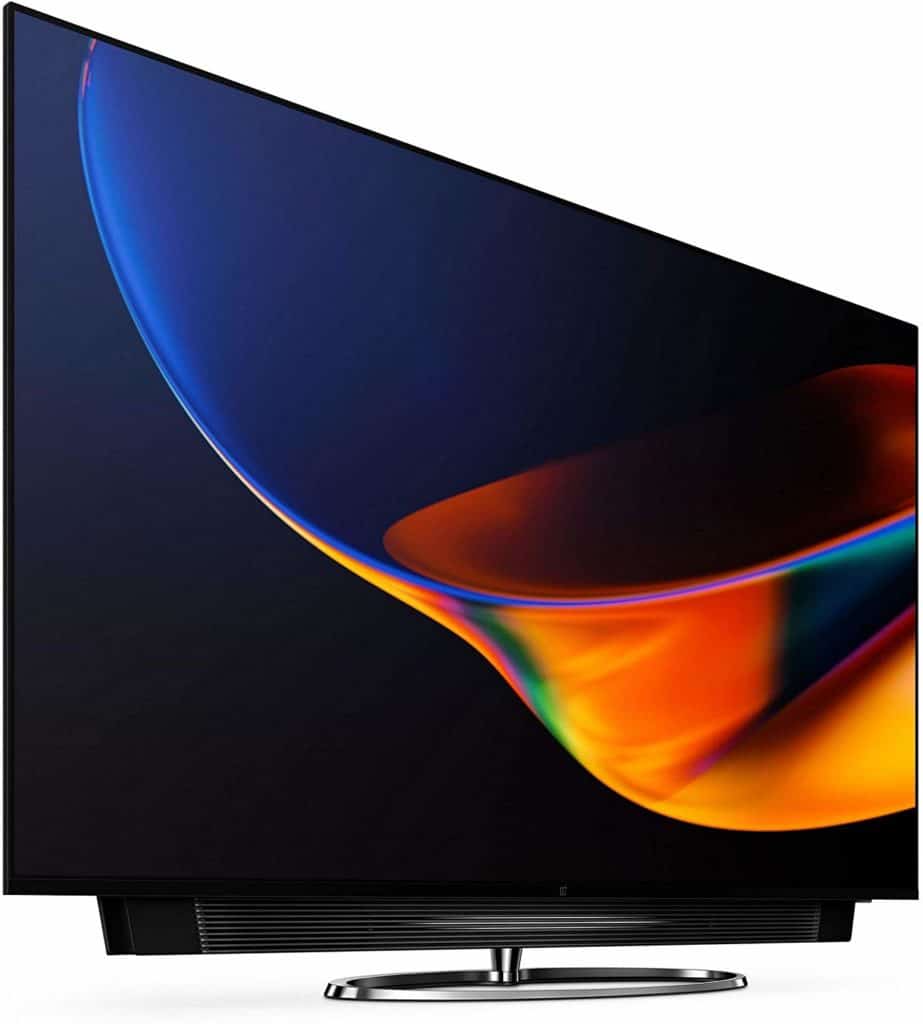 Which one to Buy?
Ok, so now that you have clearly understood the differences between these two model. We come down to the main question at hand. Which model to buy?
Well, there is no right answer to this but you will not go wrong buying any of the two models. However, I have still put together some pointers to help you make the decision.
55Q1IN (the cheaper model) is a better buy if you are on a budget. You can always buy a good soundbar later to compliment this TV.

I also think that 55Q1IN will be more durable since it does not have any motorized parts. Any motorized part has a small chance of developing some defects. This product still has to stand the test of time to determine its build quality.
If you plan to buy a Soundbar separately. I strongly recommend you to consider this model by Sony.
If you buying a television for your new home or your entertainment room, you should definitely opt for the

55Q1IN PRO. This ensures you need not buy multiple products. 

Plus the motorized soundbar coming down look really cool every time you switch on your television. If you haven't seen this feature in action, I recommend having at the video below:
Similarities & Features OnePlus TV:
Both models come with a 4K Ultra HD QLED Screen. These models currently are amongst the cheapest QLED television sets available in India today. If you wish to know more about QLED technology, you can click here.
These products come with 4 HDMI ports. 2 of which support ARC as well.
They have 3 USB ports. One each of 3.0, 2.0 and Type C. Giving you a wide range of connectivity options.
The TV is powered by Android and uses OnePlus's proprietory OS called Oxygen. It currently uses the Android Pie platform.
Both televisions are powered using Dolby Atoms speakers. As stated earlier, the PRO version comes with 8 speakers while the regular version has 4.
The TV can work with Amazon Alexa or Google Assistant. It also has inbuilt support for apps like Amazon Prime Video, Youtube, Hotstar, ErosNow, Hungama, Zee5, SonyLiv etc. OnePlus is said to be working on native integration of Netflix too.
Comes with a basic but nicely designed remote control.
You May Like – MI TV 4A vs 4A Pro vs 4C Pro
This brings me to the end of my review and comparison post on OnePlus TV 55 Q1 vs Q1 Pro. I hope I was able to help you select the right model for your home.
So, which one did you opt for? Do you have any further questions or suggestions? Do feel free to use the comments section below share your thoughts.
References: